An extreme sports area that will put your children in shape with fun!
Our team of active counselors in the management of a Gal Yardeni will take the children on a journey of challenge and sports.
The children will climb to the height compound and will work in tracks and stations, thus building their bodies and strengthening their self-confidence.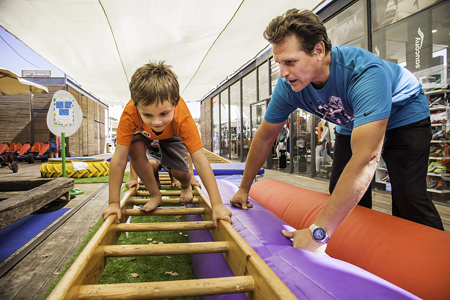 The complex is open Sunday-Thursday 10:00 and 20:00, Friday 10:00-16:00 and Saturday 10:00-20:00.
You do not have to sign up, just come and train - the team is already there waiting for your children!
So if you also think today's kids are too much in front of the screens, and if you want healthy and confident children - bring them and we will do the rest.